© 2016 Lincoln Hoist ® Designated trademarks and brands are the property of their respective owners. LUG-ALL® is a registered trademark of Transol Corporation.


Stress Link Overload Warning System
Our overload warning system uses a breakable stress link with an overload link that allows the
operator to safely back off the load without having the dangerous and expensive situation of a broken fiberglass handle. Once the load has been released, the operator can replace the broken stress link
with a new one in just a few turns of a wrench.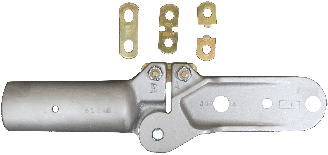 Hoist Operating with broken Stress Link
These videos show how the Stress Link functions on the hoist to warn the operator of an overload condition. They also demonstrate how the hoist functions after breakage to allow the operator to back off the load without having to replace the handle first.